FAQ
For any help click corsponding sections
If your browser not detected your web camera, follow the following steps to enable
Step 1. Open chrome browser (note:- chrome is recommended browser for our app)
Step 2. paste "chrome://flags/#unsafely-treat-insecure-origin-as-secure" without the Quotes on chrome address bar and click Enter
Step 3. Find and enable the Insecure origins treated as secure section (see below)
Step 4. Add http://hple.moh.gov.et and enable
Step 5. Save and restart/ relaunch Chrome.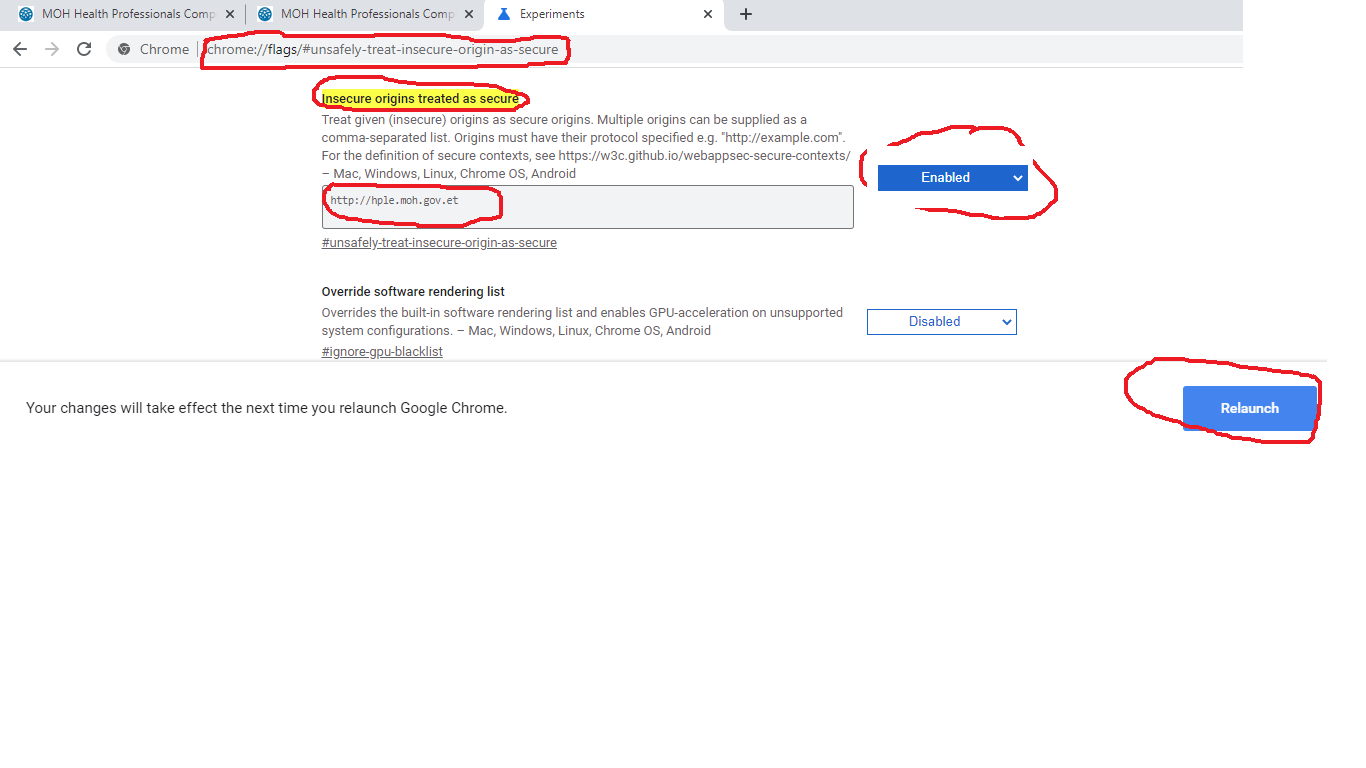 Steps
Step 1. Open computer browser and visit http://hple.moh.gov.et
Click on Register Menu
Read instructions carefully
Step 2. After you read instructions carefully in step 1, click on the 'I agree and continue' link and registration form displays
Step 3. After you fill all required fields click the button highlighted by 1 above
Step 4. If your name not found, the following suggestion list from your institute will display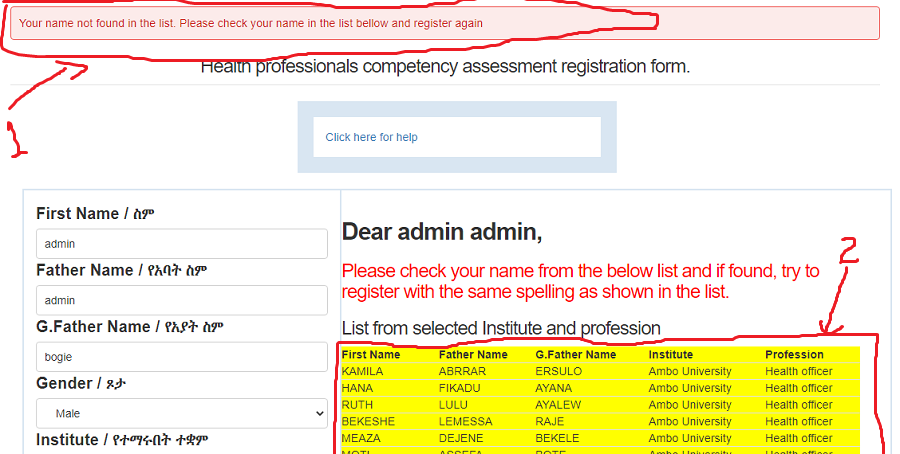 Step 5. Search your name on the yellow list highlighted by 2 above. If it is found, try to register again with the same spelling as shown on the list
Step 6. After you fill all required fields click Next
Step 7. Account activation link will be sent to your registered email
Step 8. Go to your email and click on the activation link sent by MoH, when you click on it, it will redirect you to the login page
Step 9. Login using your username and password that are sent to your email address. (your registered email is your username)
Step 10. After sign in, this page will display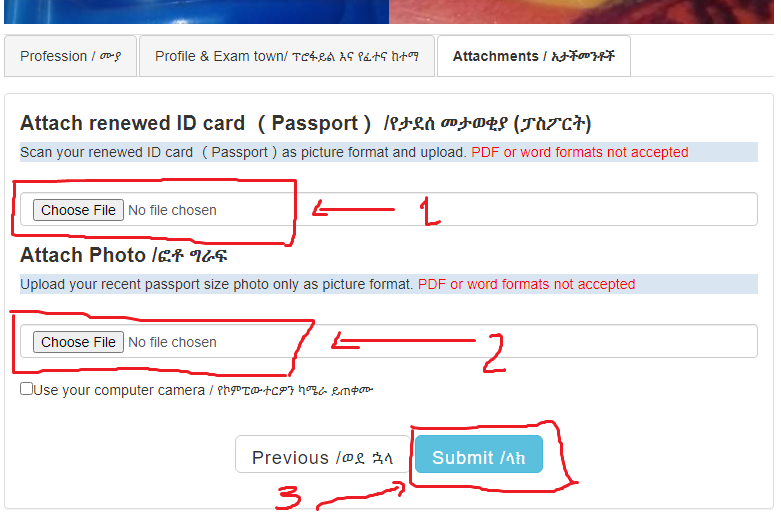 Step 11. After you fill all requireds including your Id card and Photo click submit button as shown by 3 above
Step 12. Click Ok button above and print your registration slip. You have to bring this slip during exam time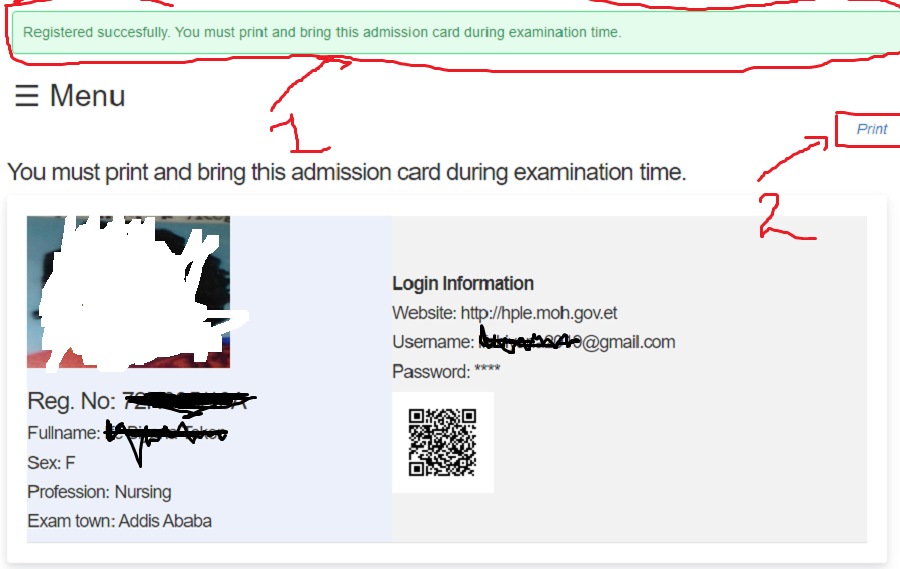 End !